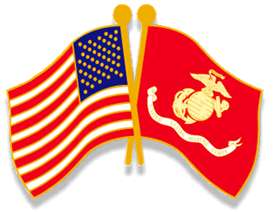 A CUBAN MISSLE CRISIS STORY

On the 4th of September in 1962 I received my wings as a Marine Aviator, having finished in the helicopter pipeline. After thirty days leave I reported to MCAF New River and was assigned

to HMM-264, only to find a skeleton crew and no helicopters.  The squadron was deployed to Oxford, Mississippi in support of the Army's 101st Airborne Division who had been assigned to control any disturbance surrounding the admission of James Meredith to Ole Miss.

Things happened quickly after the return of the squadron to home base. At least half the squadron embarked on what was then a brand new LPH, USS Okinawa LPH3, on 17 Oct 1962. The purpose was a shakedown cruise for the new ship. Early on the following day the remaining aircraft, along with all others at New River, conducted a fly-away inland to avoid a forecast hurricane. On 20 Oct all a/c returned to New River--but not for long. The Cuban Missile Crisis broke into the news and the remnants of HMM-264 embarked along with another full squadron on USS Boxer, LPH 4 on 26 October. Two days later, on the 28th, the Boxer part of HMM-264 shifted to the USS Okinawa to join the parent squadron.
For anyone who has never been on one of the LPHs, let me note that all the Marine vehicles assigned to the squadron and some of those assigned to the embarked battalion were stored in the aft section of the hangar deck. A day or so into the event the fire suppressing foam system activated and covered all the vehicles. No one could be found responsible, but all vehicles were taken to the flight deck and washed down with (very precious) fresh water.
A day or so later, the event repeated itself, and no culprit could be found. Sabotage was suspected and a guard was posted around the clock at the activation device. But the foaming occurred again, and it was only after that third event that it was realized there was some electrical short-circuiting in the switch, apparently with a particular roll of the ship. That malfunction was corrected.
We were sent in to NS Mayport, Florida for some training, but the joke was that it was to re-supply with foam.
Back at sea, a somewhat salty gunnery sergeant elected to smoke while working under one of the small jeep-like vehicles called a "mighty mite," the cloud from his cigar seeping up and around the vehicle. A young naval officer, with the unfortunate name combination of Ensign Jensen, noted the smoke and yelled "Fire On The Aft Hangar Deck."
You guessed it, another soaking in foam for the vehicles, but this time including one embarrassed gunny.
Bob Ballantyne
:-)